For those who want to build a private house or a semi-detached house, finding a suitable project has been made extremely easy. Now, just a computer click away, there is a catalog full of beautiful and interesting solutions, from which even the most demanding private client or real estate developer will find a pleasant option. A large selection of solutions from the Polish architectural firm Archipelag Studio is now available on our market through Projektipank.com.
"More specifically, Projektipank.com is an e-shop where it is possible to buy standard projects prepared by the aforementioned architecture office. The list of documentation that accompanies the project is listed separately for each project and also in the general purchase conditions. Buying a project has been made very easy, all you have to do is select a suitable project and add it to the shopping cart, "said Sven Allik, a representative of Archipelag Studio importer A. Northlandica OÜ.
Easy to buy
According to Allik, Projektipank.com is very suitable for those customers who know what kind of house they want. "By building a house for yourself according to an already existing project, it is possible to save a considerable amount of time at the expense of design and thus achieve the desired result faster. Our customers have also given positive feedback that when they look at different houses, it is very helpful that there is also a spatial plan for the building. It inspires people and gives them a lot of ideas for creating a new home. "
Once the appropriate building has been selected, you can proceed to pay either immediately with a bank link or on the basis of an invoice that will be sent automatically by e-mail. It is also possible to pay for the projects in installments.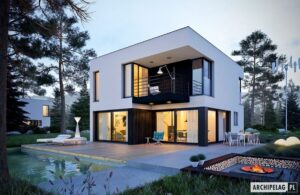 By building a house for yourself according to an already existing project, it is possible to save a considerable amount of time at the expense of the design and thus achieve the desired result faster.
Author: Projektipank.com
Project changes
Projektipank.com does not make any changes to the project or apply for a building permit. These services are provided by a good partner Haustec OÜ. "They have also been ordered to supplement the project if, for example, they want to have a separate sauna house or garage similar to a residential building," Allik explained. However, there are also clients who have an architect and want to buy only a project and make further project changes with their own architect. "This was also one of the reasons why Projektipank.com was made an e-shop to offer customers different options," he added.
Allik gave an example where the customer bought a project from the Project Bank and the customer wanted to use a certain material from an Estonian manufacturer when building the house. "Then I sent the purchased project to the manufacturer of the building material to ask about the cost and prices of the material. A few days later, we already had the price of the bulk of the material. It is very good to know this information before you start, and if necessary, you can immediately consider another material or the volume of the building. This already saves a lot of time and money. "
The cost of changes to the project depends on how much you want to change the existing solution, such as the layout, length, width, etc. of the building. A more precise price can be said if the customer's request is already known in more detail.
Coordination of documents
"The project for which a building permit is applied for must comply with the laws and regulations in force in Estonia and the requirements of the local government," Allik explained. "Thus, applying for a building permit is additional work that must be taken into account when planning activities and deadlines. So far, all customers have contacted us before making a purchase and asked exactly what the final price is with the building permit, "he explained the reasons for the price.
According to Allik, it is difficult to say how long it may take from the start of the project to start construction, because between these two stages there is still an application for a building permit from the local government. The period for applying for a building permit is very different. "If, for example, there is one detailed plan in which several buildings are being built, then the application for each subsequent building permit will be faster than the previous one, because then it is already known exactly what the local government (local government) requires," Allik specified. "As an example, when building one detailed plan, Haustec OÜ has received a building permit less than two weeks after submitting the application to the local government, which is a very good result." He adds that it is very reasonable and cheaper for real estate developers to build their detailed plans with one design company.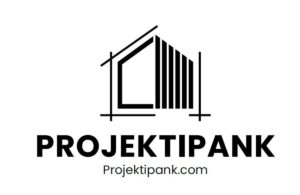 Source: Kinnisvarauudised